DAVOS, SWITZERLAND, May 25, 2022—The founding of a new international policy research organization, the Center for Asia-Pacific Resilience and Innovation (CAPRI) was announced today during the annual meeting of the World Economic Forum (WEF) in Davos, Switzerland. The announcement was made by the center's founder, Professor Syaru Shirley Lin, during an affiliate session on "Collaborating to Build Resilient and Sustainable Health Systems" hosted by the Partnership for Health System Sustainability and Resilience (PHSSR).
CAPRI's establishment is a milestone for the Asia-Pacific region, where there are few organizations of this kind, according to Lin. "CAPRI is distinctive because it is an independent, nonpartisan, nongovernmental policy research institution funded by both multinational corporations and generous individual donors."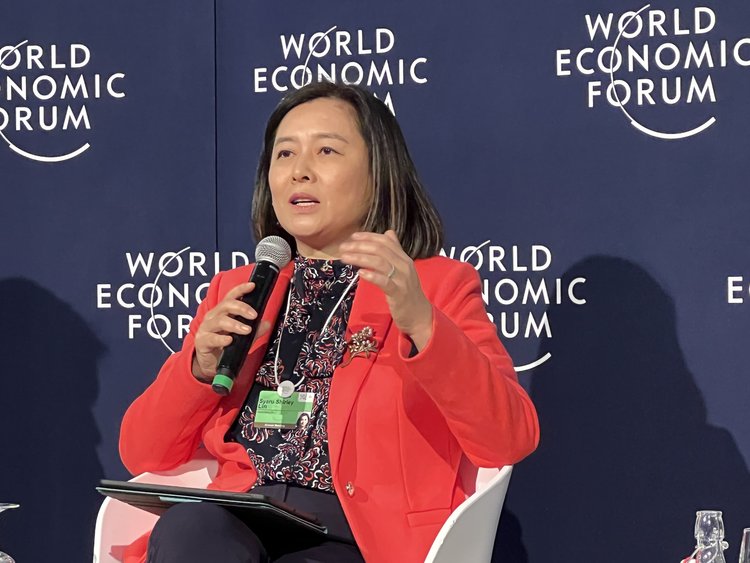 Based both in Taipei, Taiwan, and at the Miller Center of Public Affairs at the University of Virginia, CAPRI undertakes evidence-based research, convenes events, and builds partnerships across academic disciplines and economic sectors to address the most urgent policy challenges facing the Asia Pacific and the world. It is governed by an international board of directors that includes leaders in public policy, regional engagement, and philanthropy. In addition to serving as CAPRI's board chair and interim executive director, Lin is an international political economist and policy analyst who is Compton Visiting Professor of World Politics at the Miller Center, Adjunct Professor at the Chinese University of Hong Kong, and Nonresident Senior Fellow at the Brookings Institution.
"The COVID-19 pandemic has shown the need for Asia-Pacific perspectives in global policy and governance discussions," said Lin. "Societies across the Asia-Pacific region responded to the pandemic differently, and the lessons they learned should be shared with the world."
To this end, CAPRI is partnering with PHSSR, an initiative within WEF focused on promoting resilient health systems worldwide. CAPRI will act as PHSSR's Asia-Pacific hub, connecting research teams in the region with PHSSR's global network of experts to propose best practices for developing resilient health systems.
CAPRI's founding builds on the work done since 2020 by Lin and her team with the Reform for Resilience Commission. Now based at the Harvard Chan School of Public Health, the Commission includes four regional hubs at CAPRI, Harvard, the European University Institute in Florence, and the Observer Research Foundation in Delhi. The hubs collaborate to recommend policy reforms that promote public health, economic recovery, and environmental sustainability as the world emerges from the pandemic.