In the coming days, public health leaders from around the globe will gather in Geneva to set priorities and budgets for the World Health Organization's efforts to build a healthier world. The Reform for Resilience Commission applauds all who are engaged in the World Health Assembly's meaningful work and urges them to prioritize a simple but effective tool: hygiene.
Study after study has shown that good hygiene can help reduce serious illnesses, including acute respiratory infections. However, data also tells us that billions of people do not have access to a handwashing set-up—that is, water and soap—at home. This means that nearly a third of the global population, primarily in low- and middle-income countries, cannot regularly access one of the most fundamental tools in public health.
Hand hygiene must be a critical part of our efforts to support public health, but we also must prioritize hygiene in other formats—including when discussing the air we breathe. Airborne pathogens are responsible for significant disease transmission, but all too often, we breathe in air tainted by pollution or poor ventilation. We have the ability to mitigate this unhealthy driver and improve air quality—now we need the political will and financial support.
The decisions made by the World Health Assembly (WHA) have the power to shift the course of our public health—if we have the right priorities and the proper implementation. Efforts to support hygiene in all its forms—not just during a pandemic, but as a part of normal business—have massive potential to boost health and resilience around the globe. We urge the WHA to center this vital topic in the coming days.

His Excellency José Manuel Barroso
Co-chair
Reform for Resilience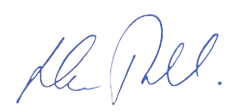 The Hon. Malcolm Turnbull
Co-chair
Reform for Resilience


Dean Michelle A. Williams
Co-chair
Reform for Resilience

Dr. Patricia Geli
Executive Director, Secretariat and The Americas Hub at the Harvard T.H. Chan School of Public Health


Prof. Syaru Shirley Lin
Chair, The Asia-Pacific Hub at the Center for Asia-Pacific Resilience and Innovation