"Innovation" is a buzzword today, but it is much easier said than accomplished. What can be done to foster innovation within organizations, institutions, and policy systems? Many organizations, particularly bureaucracies, are hindered by old operating patterns prioritizing tradition over innovation. Proponents of design thinking attempt to overcome these problems through collaboration, risk-taking, optimism, and the embracing of ambiguity.
Because design thinking is a complex idea, our last CAPRI Conversation of the summer was an unconventional workshop with Professor Joshua Smith, a Visiting Professor at National Chengchi University teaching courses in design thinking, educational leadership, and qualitative research. This interactive session on "Human-Centered Design in Public Policy" highlighted the significance of developing a mindset that can support our teams, organizations, and communities with bold, disruptive solutions. The development of practices which can cultivate creativity and flexibility in policy are a fascinating and growing area of research, and for which there is a great need.
Professor Joshua Smith earned his Doctorate in Educational Psychology and Methodology at the University at Albany. He served as Dean of the School of Education at Loyola University Maryland from 2012 to 2021.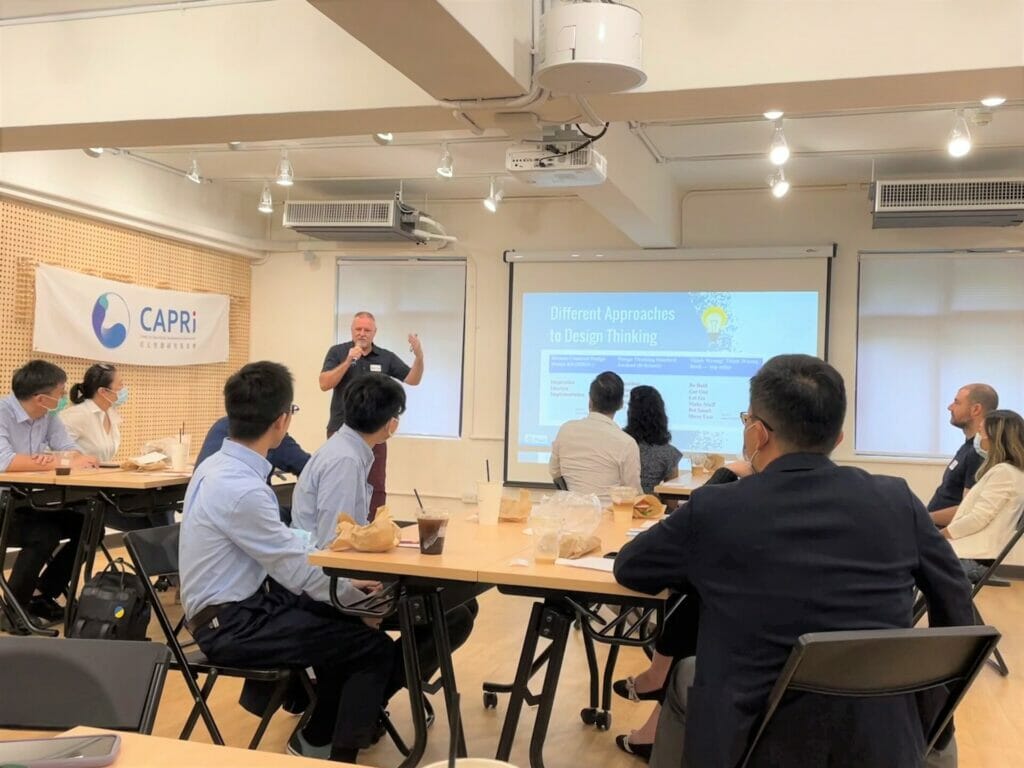 Prof. Joshua Smith leading the discussion on design thinking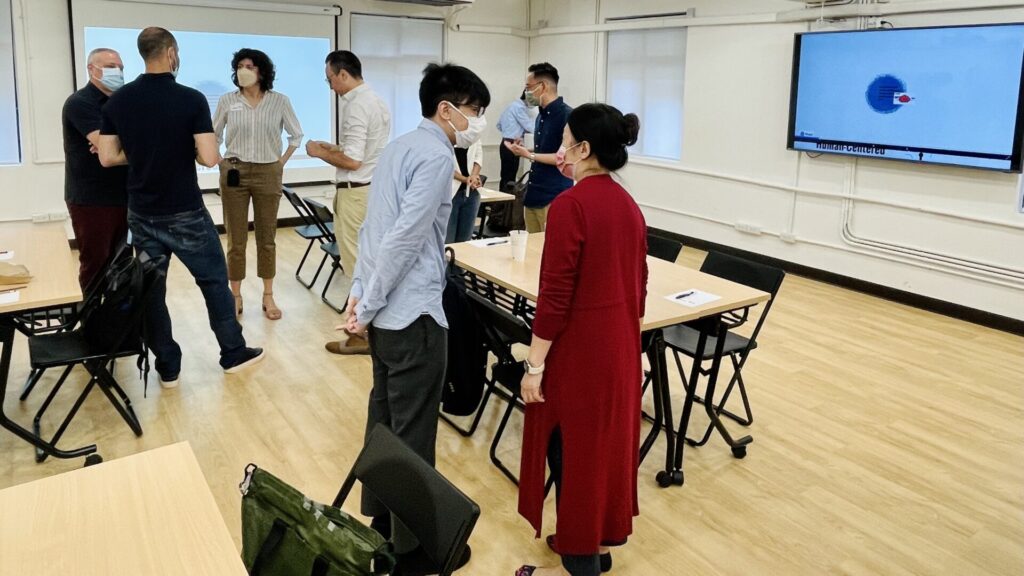 Interactive discussions among attendees, led by Prof. Smith
CAPRI Conversations are a series of conversations featuring topics of particular interest to us here at CAPRI. These in-person events are held at our Taipei office and are invite-only for our directors, staff, and their guests, in order to keep the discussion more open and to facilitate honest debates about solutions.