We at CAPRI have spoken to numerous leaders in Taiwanese companies, and they have repeatedly told us about a similar problem they all encounter: the difficulty of attracting international talent. For our third CAPRI Conversation, we asked the leaders of All Hands Taiwan to facilitate a conversation about tackling this thorny issue. All Hands Taiwan is a Taipei-based nonprofit established in 2019 to help connect foreign talent with Taiwanese companies as well as local and foreign professionals with each other.
All Hands Taiwan highlighted some of the major differences in professional culture between Taiwan and other countries, especially in regards to networking, which is the main focus of All Hands' events and job fairs. This CAPRI Conversation further revealed how low salaries and onerous regulations have created significant difficulties for foreign workers to obtain high-level jobs. Many newcomers find themselves relegated to English-teaching roles, as this is the only industry which has developed an efficient process for bringing in new foreign hires, with few opportunities for meaningful career development in Taiwan. A fascinating Q&A session led to discussion of how public policy should be reformed to give greater consideration to domestic companies seeking to acquire international talent, and to people seeking to come to Taiwan for professional development. Further research is needed on how immigration policies, cultural barriers, and salary imbalances affect the ability of countries in the Asia-Pacific to attract international talent and remain competitive in a global market. Addressing these challenges with innovative public policy benefits not only foreign but also local professionals.
Established in 2019, All Hands is a Taipei-based nonprofit whose events have attracted hundreds of panelists, volunteers, and attendees working and connecting to make Taiwan a vibrant place to develop a career.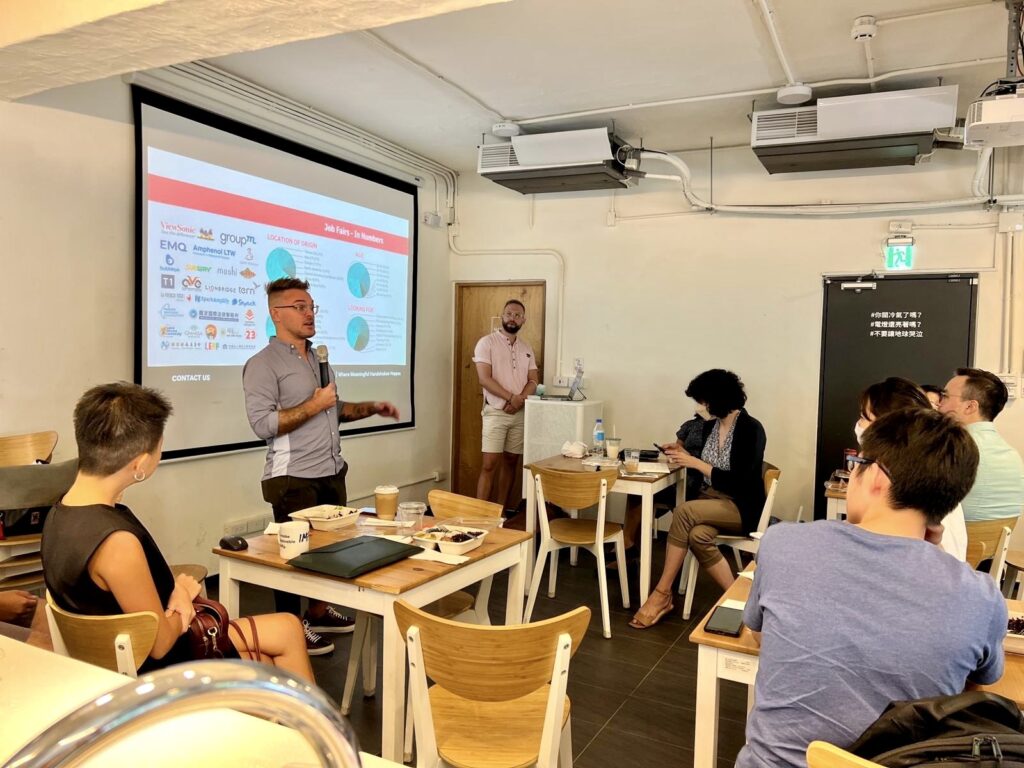 CAPRI with All Hands Taiwan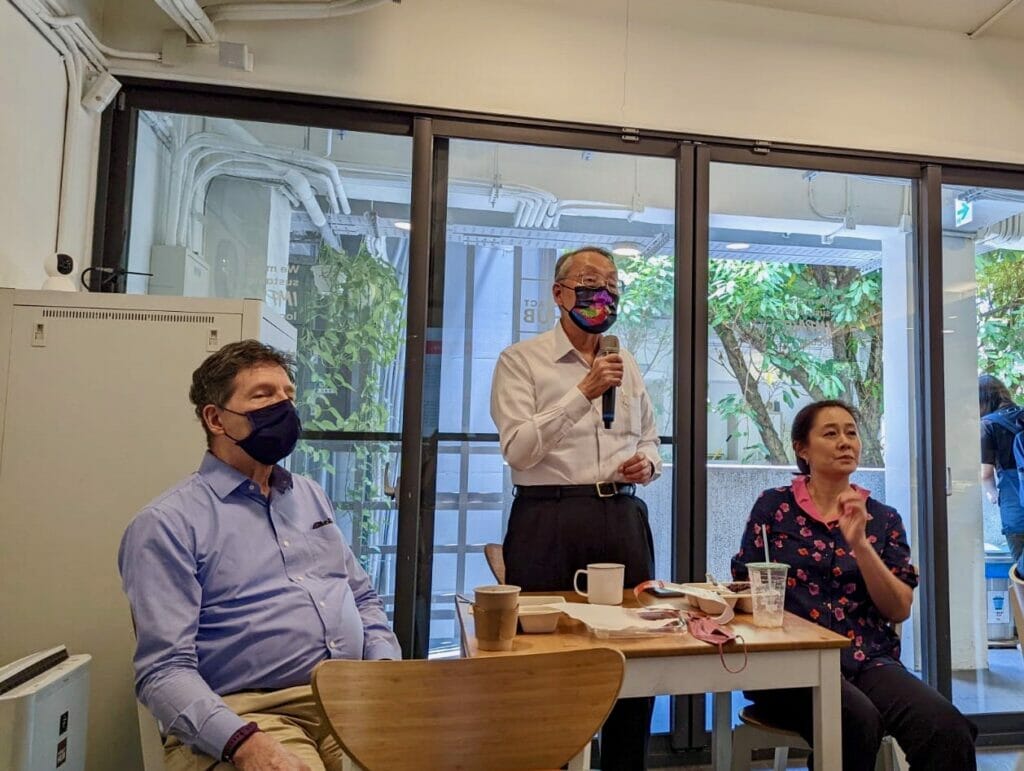 From left to right: Prof. Harry Harding and Mr. Stan Shih, members of the Board; Prof. Syaru Shirley Lin, Chair of the Board
CAPRI Conversations are a series of conversations featuring topics of particular interest to us here at CAPRI. These in-person events are held at our Taipei office and are invite-only for our directors, staff, and their guests, in order to keep the discussion more open and to facilitate honest debates about solutions.