The world has been traumatized by COVID-19. We have all lived through incredible uncertainty, loneliness and isolation, and inordinately high levels of stress, as well as the grief caused by the loss of loved ones. Furthermore, the simultaneous demand for both COVID-19 treatments and mental health care has put incredible pressure on mental health systems.
How have different societies dealt with these increasing double pressures on health systems? How should health systems fortify themselves to the mental health crises that accompany pandemics and other major societal disruptions? In lieu of major reform, how do organizations manage mental health care with limited resources?
To answer these questions, we invited Susan Chen, Counselor Faculty at San Francisco State University, to lead a discussion with Shawn Hung, CAPRI's summer intern through the Talent Circulation Alliance and a recent graduate of National Cheng Kung University in psychology and neuroscience, on "Building Mental Wellness in the Face of COVID-19," as our inaugural CAPRI Conversation. With over ten years of clinical service, Chen shared her experiences and insight about the similarities and differences between the United States and East Asia regarding mental health awareness and treatment, with an emphasis on preventive care and promoting mental health rather than quick-fix treatments. Implementing these priorities will be key for health systems not only in the Asia-Pacific but across the globe.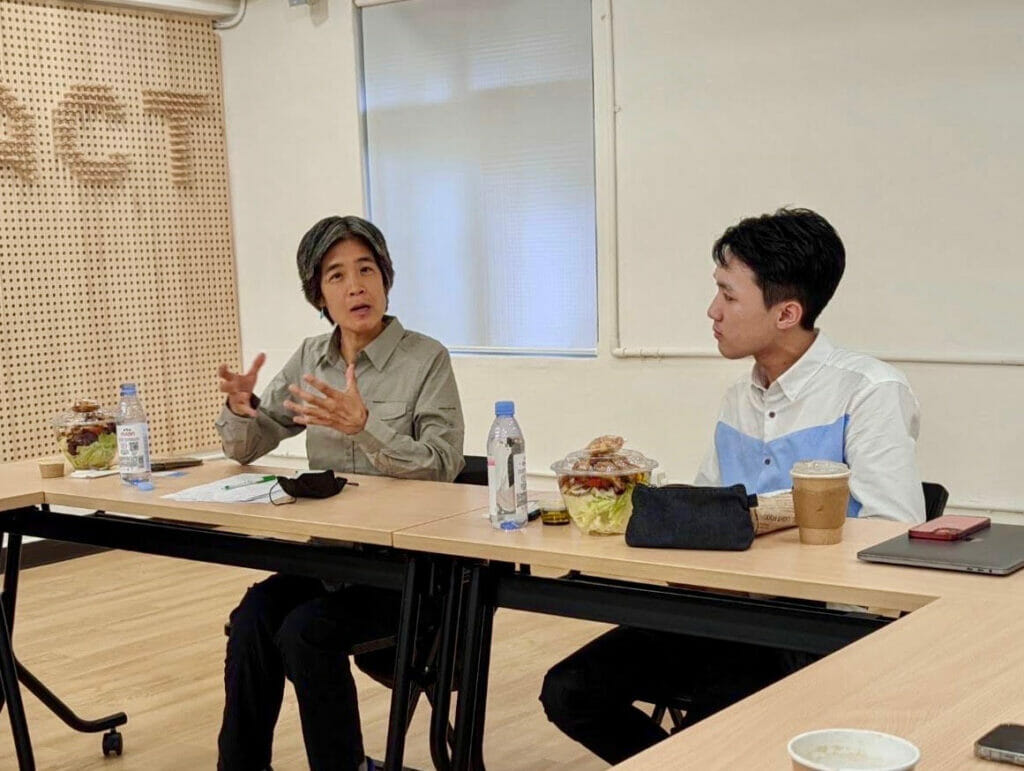 Left: Susan Chen; Right: Shawn Hung, Talent Circulation Alliance Program Intern, CAPRI
CAPRI Conversations are a series of conversations featuring topics of particular interest to us here at CAPRI. These in-person events are held at our Taipei office and are invite-only for our directors, staff, and their guests, in order to keep the discussion more open and to facilitate honest debates about solutions.