Before the Mid-autumn festival, Prof. Chiaoning Su, an associate professor of Communication, Journalism and Public Relations at Oakland University, shared her observations on political communication, disinformation and misinformation, and media in Taiwan's democracy.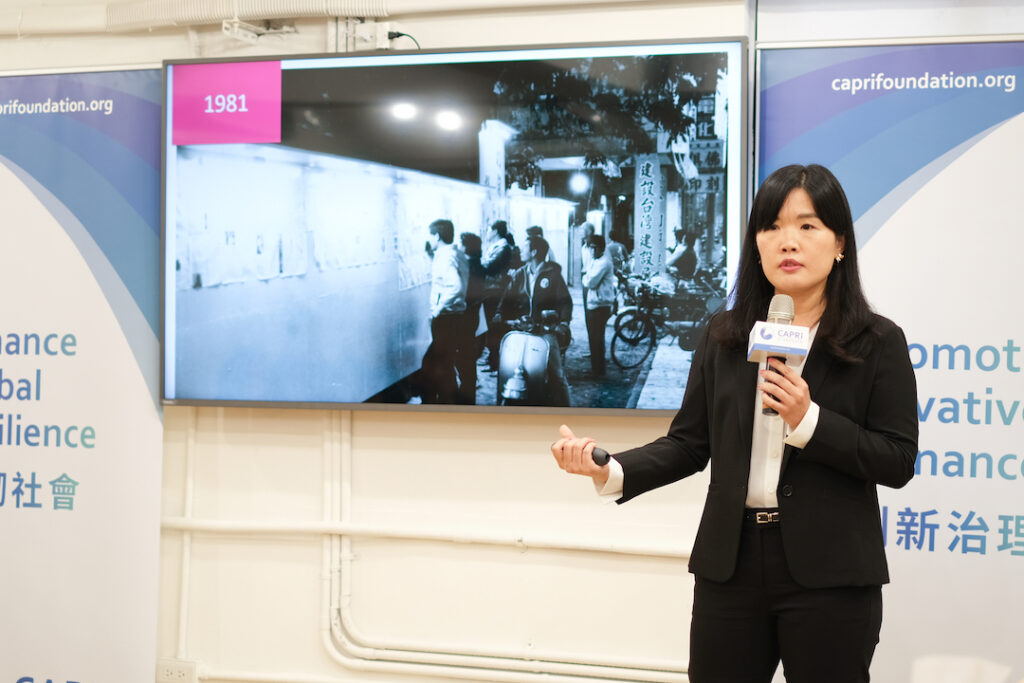 As the January 2024 presidential elections approach, Prof. Su provided an overview of political communication in campaigning. She also shared her own experiences growing up in a political family.
Following her remarks, foreign representatives, industry leaders, and CAPRI supporters had the chance to engage in a discussion on political communication and the process of building trust in public engagement. The conversation was a valuable opportunity for participants to learn from Prof. Su's experiences and to share their own insights on the challenges and opportunities of political communication in the digital age in both Taiwan and around the world.
Read more about our ongoing research: Misinformation, disinformation, and vaccine hesitancy in the Asia Pacific